Tarpon
Tarpon, also known as "the Silver King," are the largest gamefish in our area. They invade the beaches and the passes in late spring and stay throughout most of the summer. These fish are acrobatic jumpers and average about a hundred pounds. Landing a Tarpon is truly a once in a lifetime experience.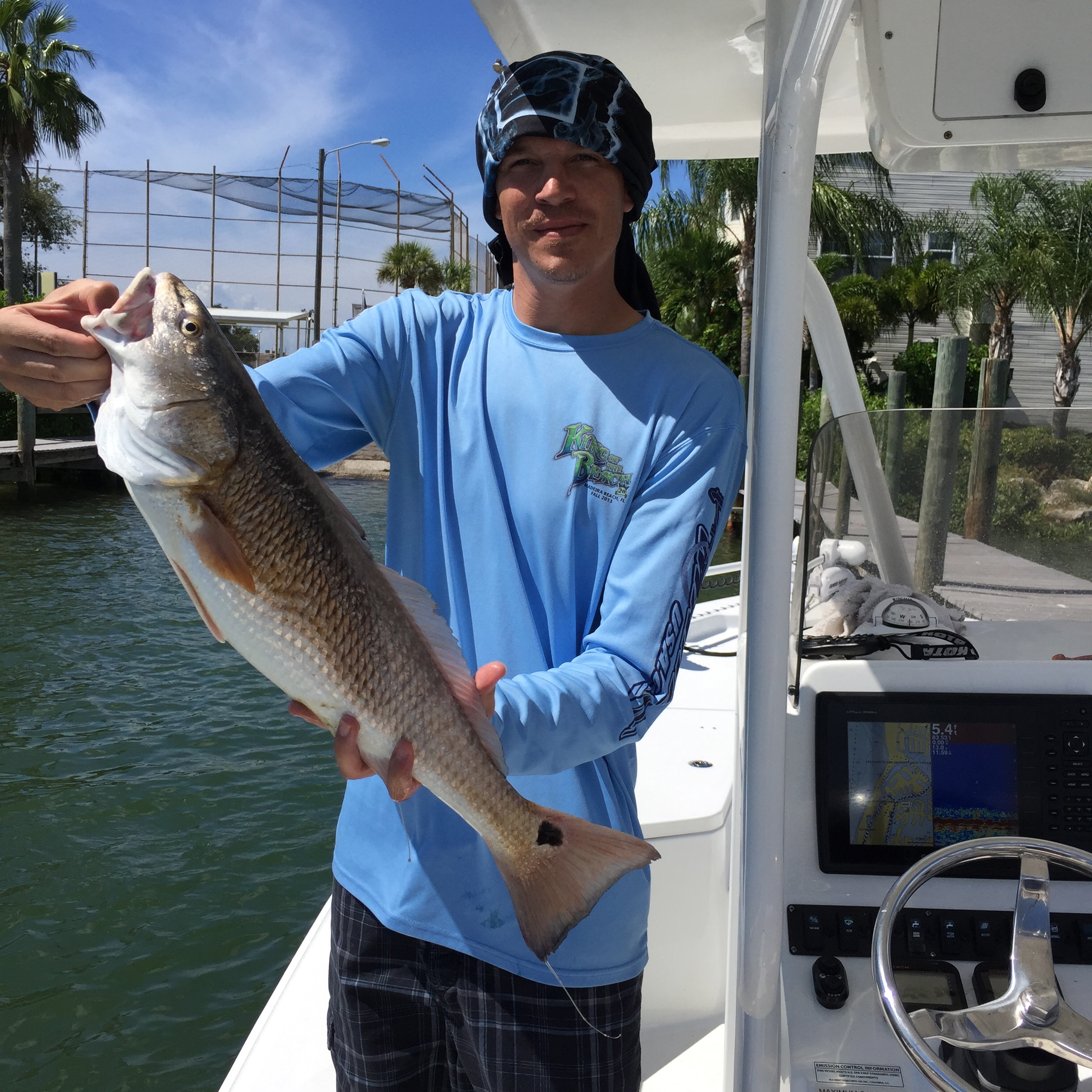 Redfish
Redfish or red drum are very plentiful in our area. They can get very big and they know how to pull some drag. Finding a big school of reds on a grass flat makes for some exciting fishing. One great thing about redfish is that they can be caught on live bait, artificial lures, as well as on the fly! Redfish are a great gamefish; and a slot red makes for a great dinner.
Grouper
My personal favorite type of fishing is shallow water grouper fishing. Our area has a few different kinds of grouper and they all fight as hard and taste great. I've found that you don't have to go 100 miles out to get lots of good size grouper in the boat. The other great thing about targeting grouper is that the action is pretty much instant and you never know what else you'll get. It's common to catch 15 different species on a short trip out reef fishing. When mangrove snapper and hogfish are a bycatch you know it's a pretty good day of fishing.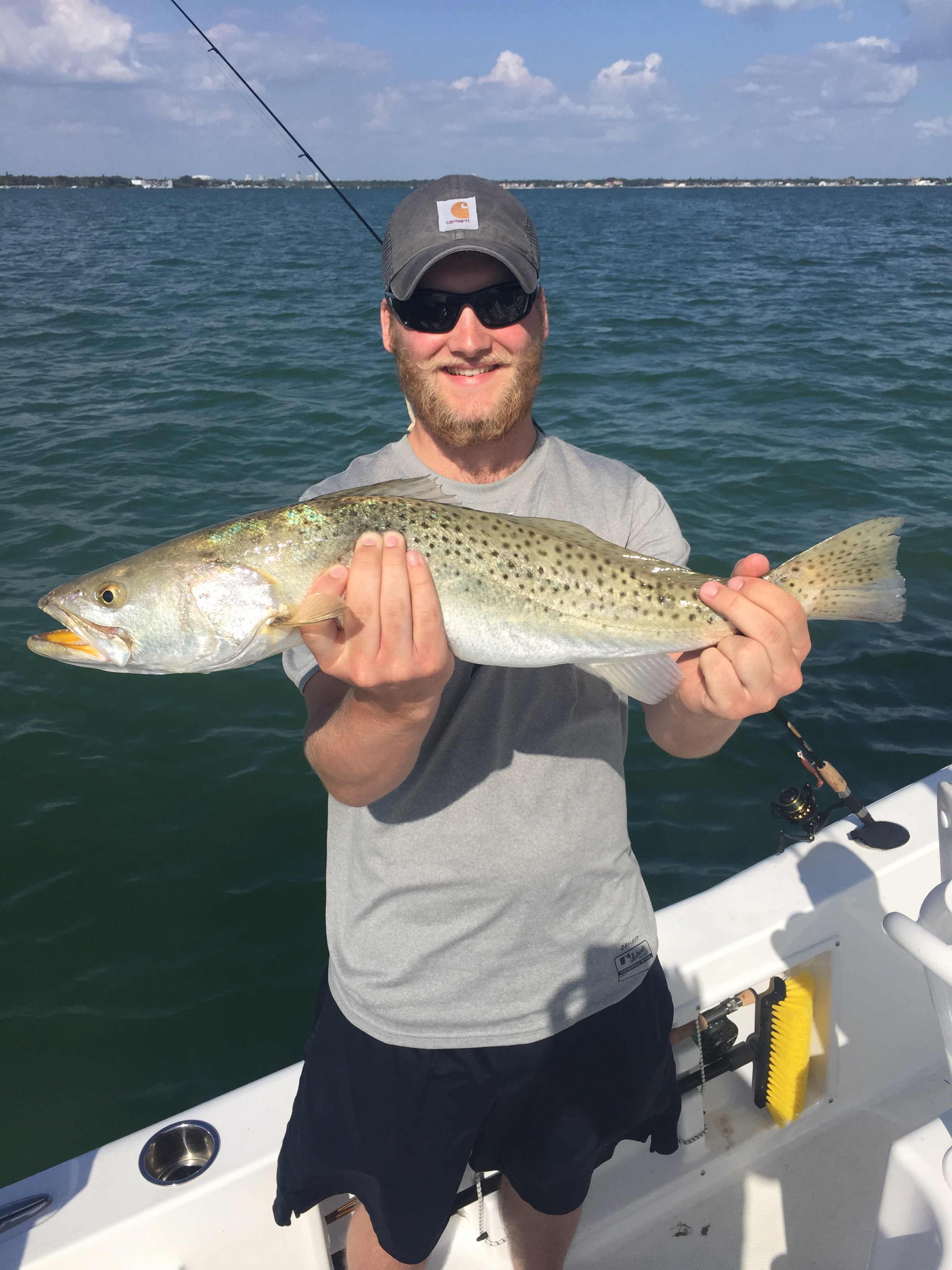 Speckled Sea Trout
Trout are a riot in our area. Much like redfish they can be caught on a variety of baits. The great thing about trout is that when the bite is on it doesn't let up. When they are really feeding you can catch them as fast as you can reel them in. Trout are a true crowd pleaser for everyone from little kids to professional anglers.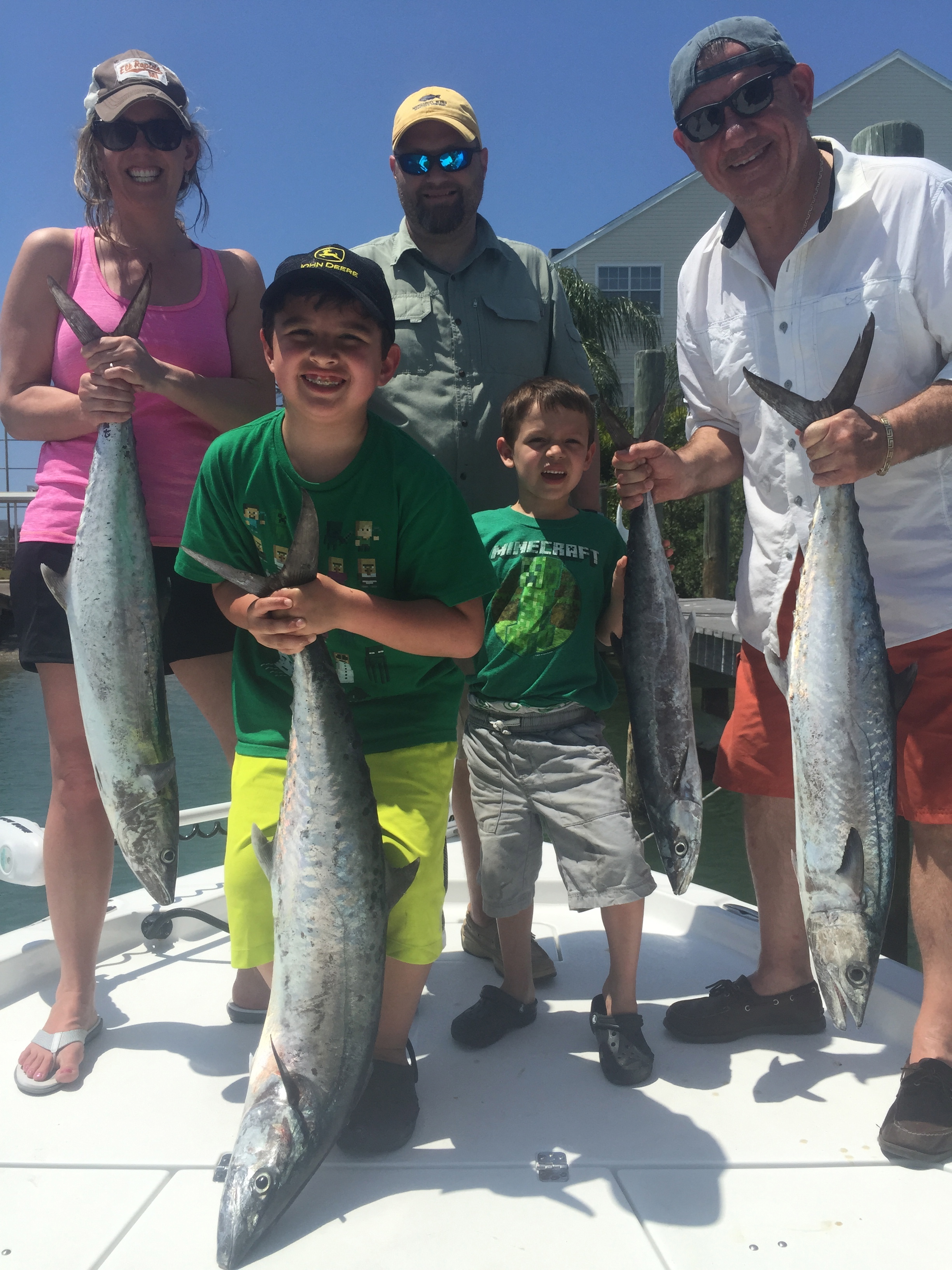 King Mackerel
Kingfish are the largest of the mackerel family. The fish in this picture are considered "schoolies" and just average size. Fish weighing more than 50 pounds are common during the spring and fall. These are some of the fastest fish in the ocean and initial runs of 100 yards are common. So hold on!!
Snook
Snook are a famed gamefish in our area. They can be very hard to catch and very finicky eaters, which adds to the excitement. Snook move way into the backcountry in the winter months. As the water warms they make their way to the passes and eventually out onto the beaches to spawn. In the fall they leave the beach and head back inshore. They can be caught in all these places, you just have to be in the right place at the right time. Pulling snook out from under a dock or through mangrove roots is some of the most intense fishing in the world. As you can see in the picture they can get very big.
The Best of the Rest
The West Coast of Florida is such a great fishing destination because you never know what going to show up on the end of the line. Cobia, Sheepshead, Snapper, Giant Sharks, and Black Drum are just a handful of the species you might catch on any given cast. Everyday I see something new and that always keeps me going back for more.